OFF-KILTER
A Raw Material co-production with Theatreworks Singapore & Tron Theatre Glasgow
WRITER & PERFORMER | RAMESH MEYYAPPAN
DIRECTOR | ANDY ARNOLD

OFF-KILTER is a darkly comedic visual theatre production, incorporating illusions and masterful non-verbal storytelling.
At work and at home, Joe Kilter has his routine. Some people think Joe is obsessive. Joe would prefer not to be thought of at all. A change in his routine turns his world askew. His life is no longer his own, his house is knocked sideways and he's off his game. Joe Kilter is off-kilter. Feeling increasingly isolated, his life feels impossible until he is forced to exist in darkness.
OFF-KILTER explores mental well-being, identity, feeling a little bit different from everyone else and not quite being yourself.
Nominated for BEST MALE PERFORMANCE AT CRITICS AWARDS FOR THEATRE SCOTLAND 2017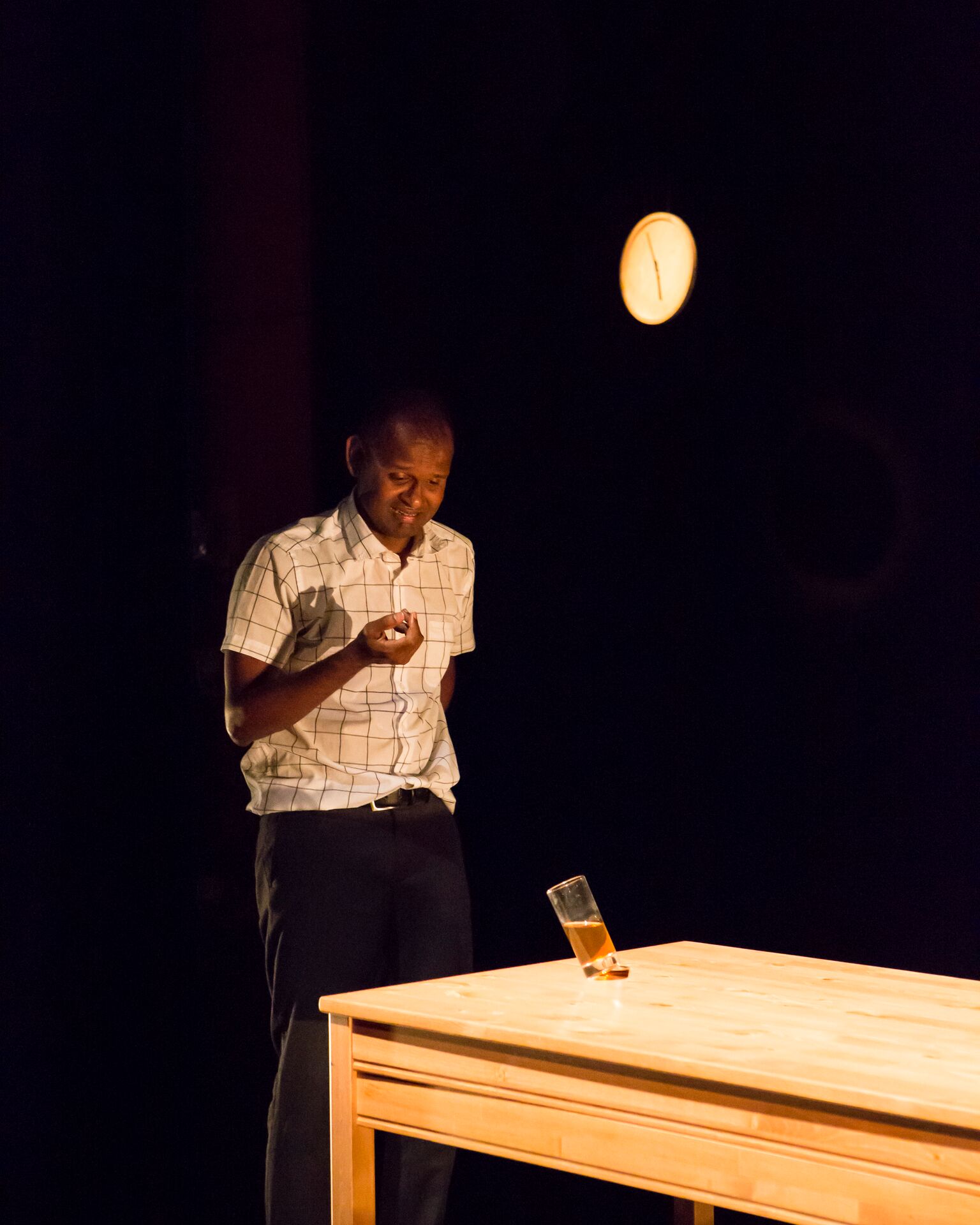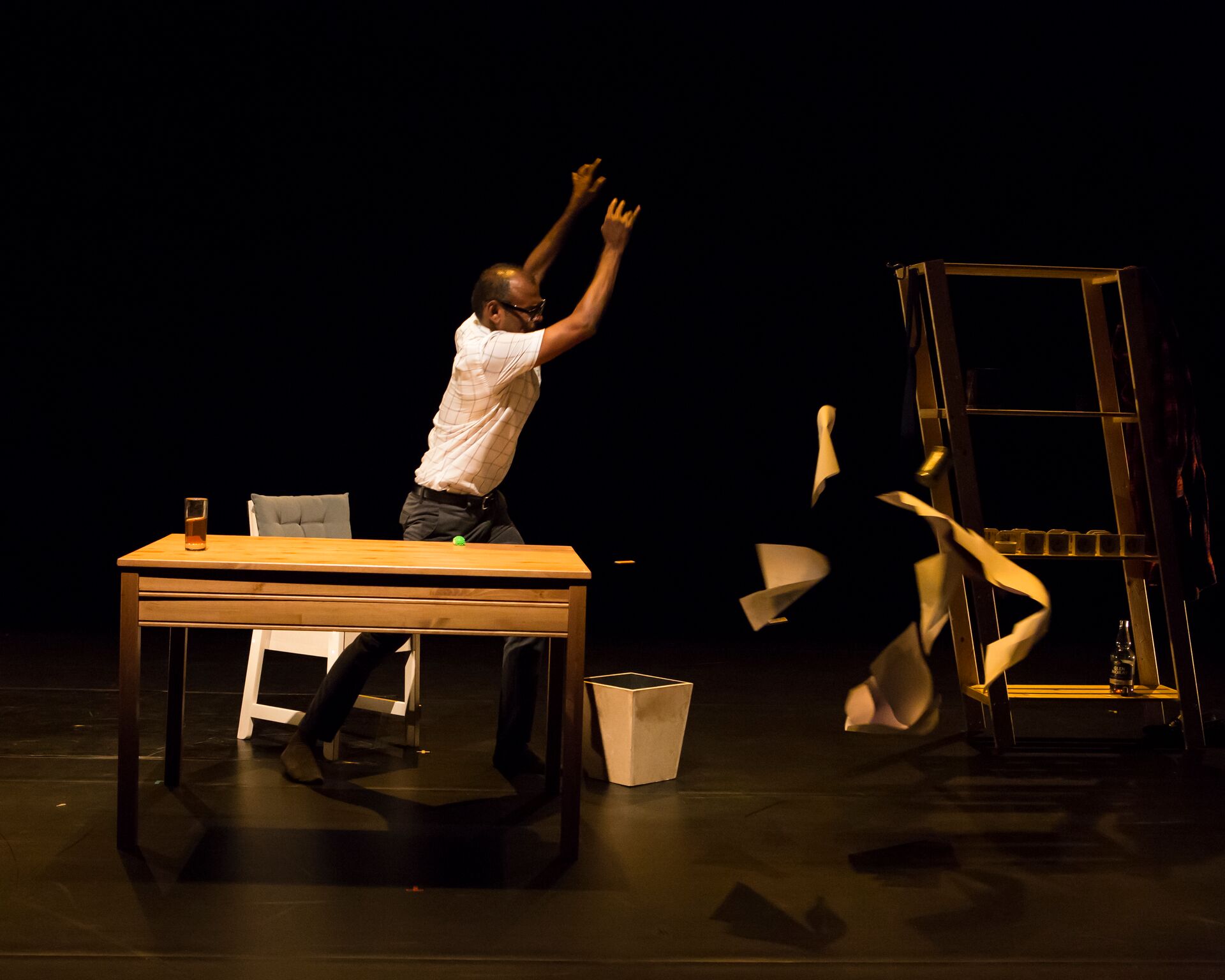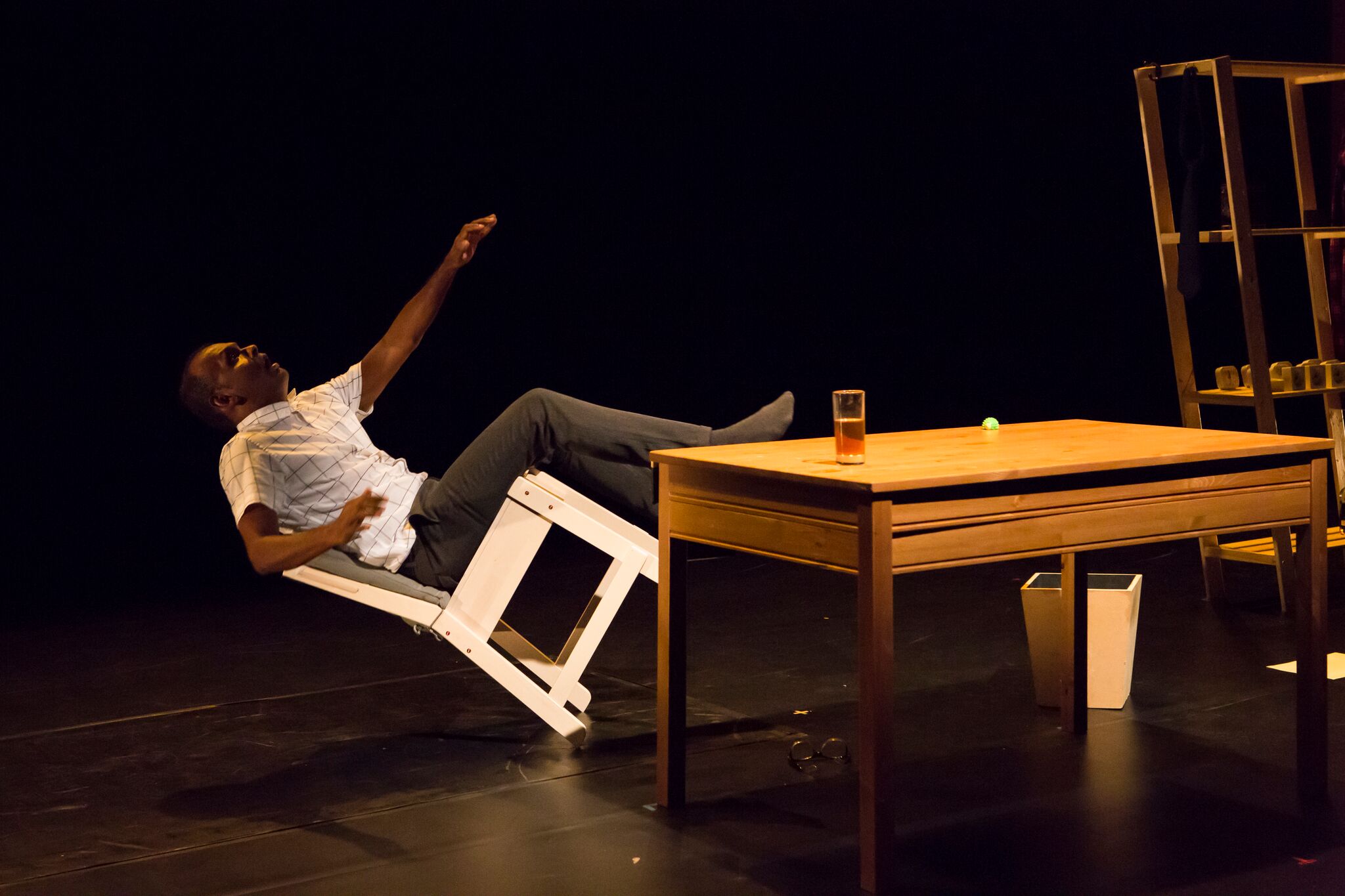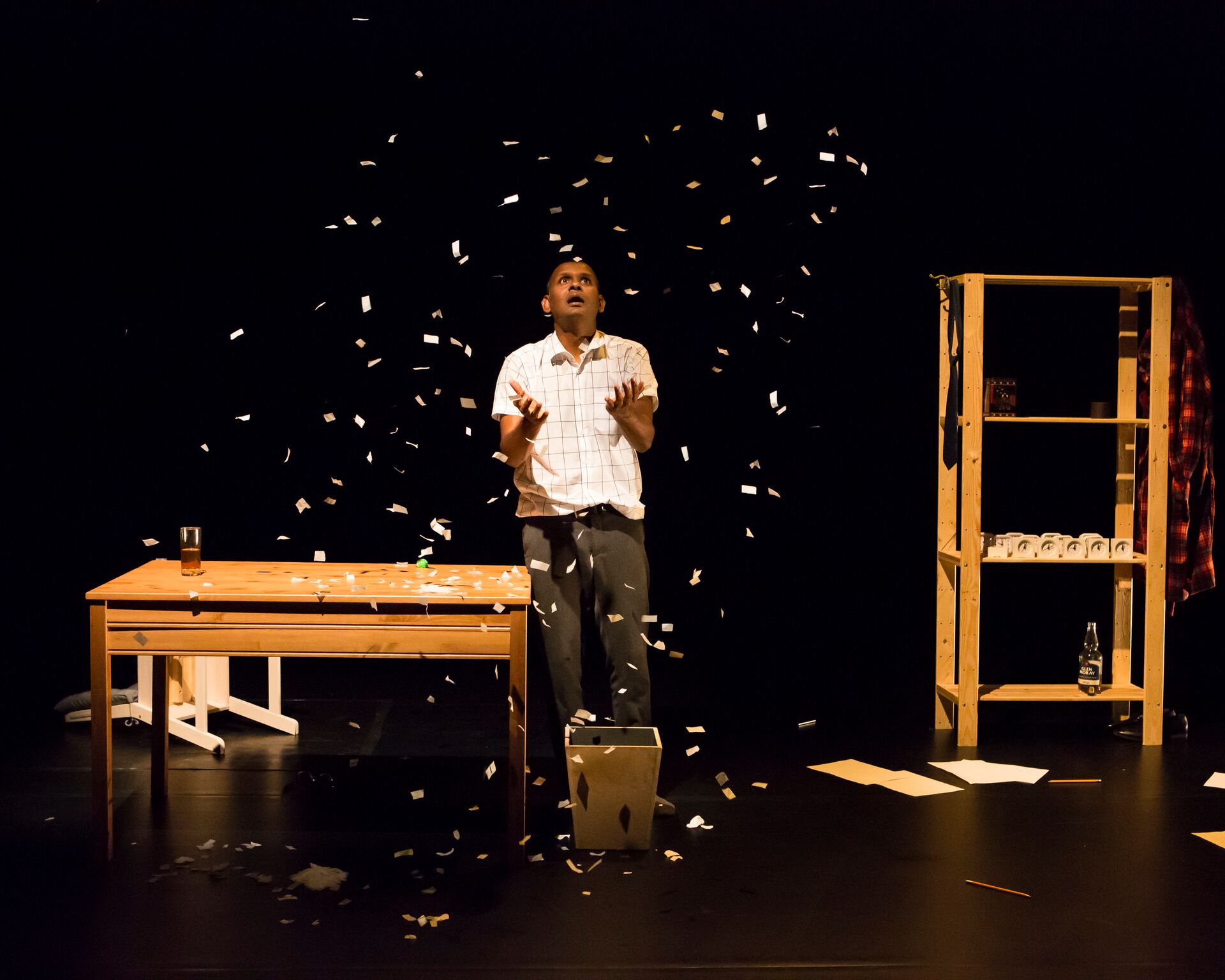 ★★★★
"One of his finest performances yet"
[HERALD]

"a profoundly absorbing and moving show."
[SCOTSMAN]

★★★★
"startling look at a life out of order…wise and darkly witty"
[GUARDIAN]

"Jaw-dropping display of both pure physical comedy and magic... devastating moments of beauty, humour and pathos ... this is a timely, deeply heartfelt gem."
[THE LIST]

"A brilliant physical performer, Meyyappan's control and expressiveness of movement are magnetic, and he emanates a warmth and humour that constantly invites empathy."
[EXEUNT]

★★★★
"Off-Kilter holds up an absurdist mirror to a reality we all recognise. It's laugh-out-loud funny, but also thought-provoking.'
[BRITISH THEATRE GUIDE]

"pure magic"
[BAKCHORMEEBOY SINGAPORE]
CREDITS:
A Raw Material co-production with Theatreworks Singapore & Tron Theatre Glasgow
WRITER & PERFORMER | RAMESH MEYYAPPAN
DIRECTOR | ANDY ARNOLD
LIGHTING DESIGN | ANDY LIM - ARTFACTORY
ASSOCIATE LIGHTING DESIGNER | STEV.E KWEK - ARTFACTORY
COMPOSER | JOEL NAH
CHOREOGRAPHER | JESSICA KENNEDY
ILLUSIONIST | KEVIN MCMAHON
PRODUCER | GILLIAN GARRITY (UK)
PRODUCER | PEARLYN CAI (SINGAPORE)
PRODUCTION MANAGER | JOHN WILKIE
For bookings please visit: https://www.rawmaterialarts.com/offkilter